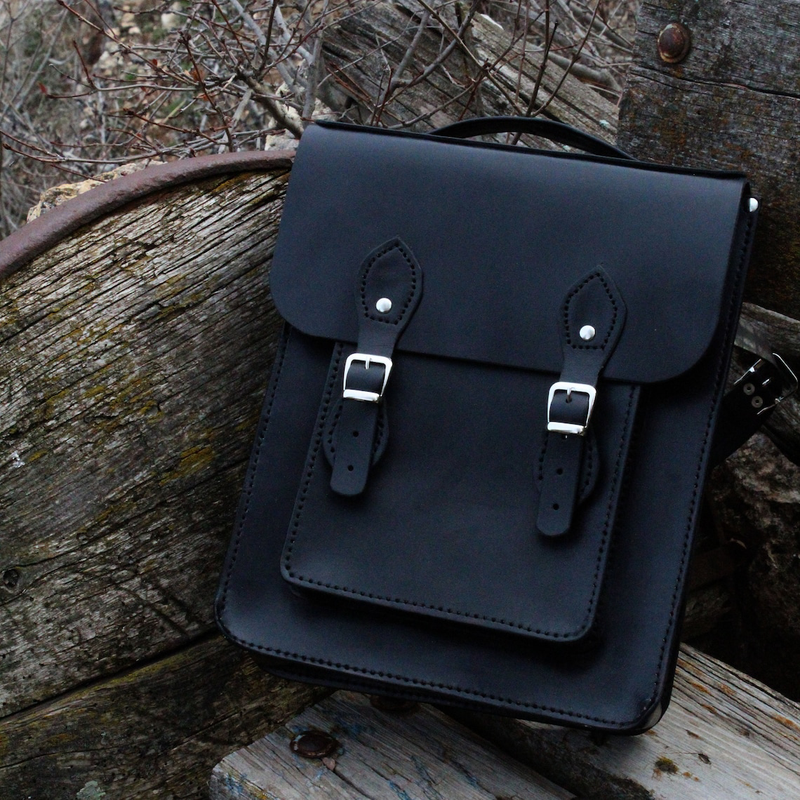 Wednesday
Hand Stitched Pure Leather Bag Back of Wednesday in Just $79 from Wednesday Addams made by HS Leathers
BACKGROUND:
Wednesday is the latest sensation for its plot and amazing storyline and their are number of products that people love about her. HS Blades Enterprise brings the first and most accurate props from this series. Products that we have brought include Umbrella of Wednesday & Backpack Bag of Wednesday (made exclusively by HS Leathers) and Wednesday's Training Sword, Wednesday Umbrella Sword and Rapier Sword (made by HS Blades Enterprise).
PRODUCT DESCRIPTION:
The following product is Bag of Wednesday, made from leather. It available in two variations, PU Leather and Pure Leather. 
All handmade genuine leather backpack inspired by the Wednesday series.
- Adjustable Back Strap
- Lining material: Polyester
- Dimensions: 34x26x11 cm
MANUFACTURER:
HS Leathers is a subsidiary held completely by HS Group of Industries established in 1935. With over 87 years of experience in manufacturing of 100% pure leather products, HS Leathers is one of the top and main manufacturers of leather products across the world. HS Leathers is also the manufacturer of prestigious leather sheaths for HS Blades Enterprise and is nominating & liked by customers in their online and in person reviews. You can see sample of their works on our product pages.
POLICIES & THEIR LINKS
Shipping & Delivery (www.hsbladesent.com/pages/shipping-delivery-1)
General Instructions (https://www.hsbladesent.com/pages/general-instructions-and-care)
Returns, Exchanges & Refunds (www.hsbladesent.com/pages/returns-exhcanges)
Social Links

Facebook (www.facebook.com/hsbladesent)
Instagram (www.instagram.com/hsbladesent)
Twitter (www.twitter.com/hsbladesent)
Pinterest (www.pinterest.com/hsbladesenterprise)
Excellent service !
The product arrived on time and its exactly as we saw in the website - Thanks for a great service